Sorority House at University of Alabama
At 40,000 square feet, this large-scale project was both exciting and intimidating. Fortunately, we were able to team up with an amazingly talented group that made our task achievable and enjoyable. Working closely with an alumni representative, we learned a lot about who this chapter house represented – past and present – which was a key to our success in creating the final product.
- Sorority House at University of Alabama
- Private Residence
- Sorority House at Florida State
Floor Plans
Determining Function & Balance
Understanding how a space functions should always be the first priority when designing floor plans. Without this fundamental component, you take the chance of creating a room without goals. Creating visual and spacial balance is essential part of ensuring that the furnishings complement the surrounding architecture.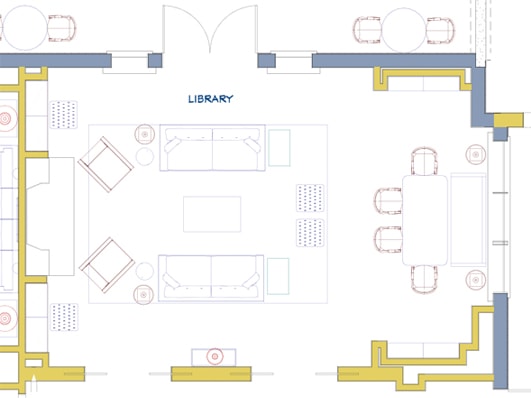 Furniture Selection
Developing a Design Aesthetic
The furniture selection process combines emotion with function, which is exciting and critical. The scale of the furniture should not only complement the room, but it also needs to correspond with other pieces in the space. On this project, we wanted to play off of the classic interior architecture, so our selections were clean-lined and timeless.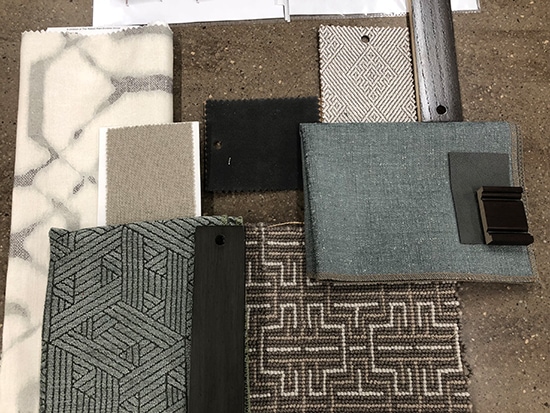 With the understanding that durability has to be part of the equation, we needed to create a space that also felt warm and inviting. Starting with a muted color palette of taupe and silvery sage, we varied pattern scale and texture. Since the millwork in the room was stained and glazed, the wood finishes needed to complement – not match – this important feature.
Once the majority of the design selections are in place, sharing a visual presentation with the client is possible. Creating a design board allows us to share a two-dimensional summary of the interior selections, but rendering a perspective view of a room provides a more complete visual of what the final product will look like.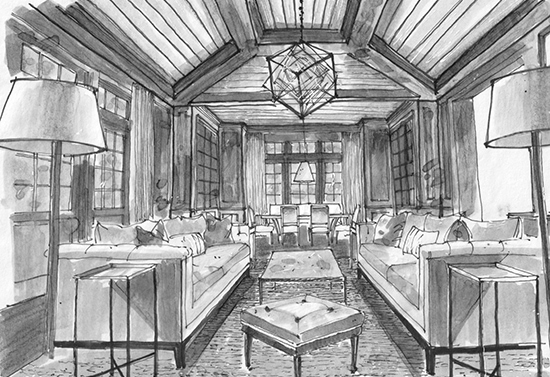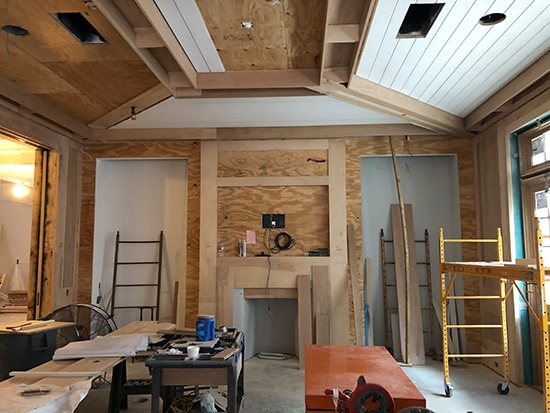 Construction
The Vision Comes to Life
Walking into a space for the first time is always exciting and energizing. Inevitably, there are obstacles that arise at this point in the project, but problem-solving with others on the team keeps the vision on track.
Finishes
It's All in the Details
The fine-tuning of a space takes a project to another level. Having the right cabinet hardware in conjunction with quality millwork conveys a thoughtful approach to the details of a room. Choosing the right finish selections is crucial when working to be sure that rooms have a tangible relationship with one another.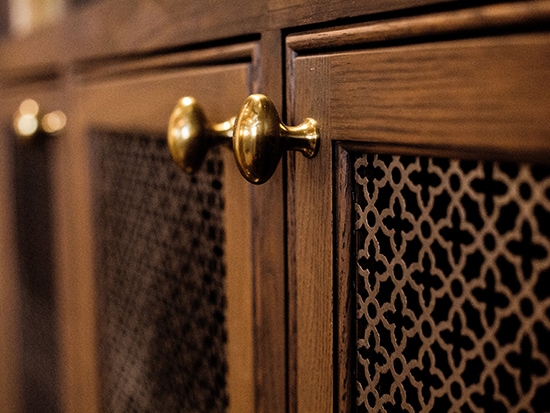 The Final Product
The Results
Every project starts with a client and their needs, but it takes an architect, contractor, university, designer, tradespeople, and communication between these parts to make a project a successful one. We understand that we are one part of the overall equation, and rely on others to help us achieve the desired results. Having worked with the team for over two years, reaching the end of this project was both satisfying and humbling.